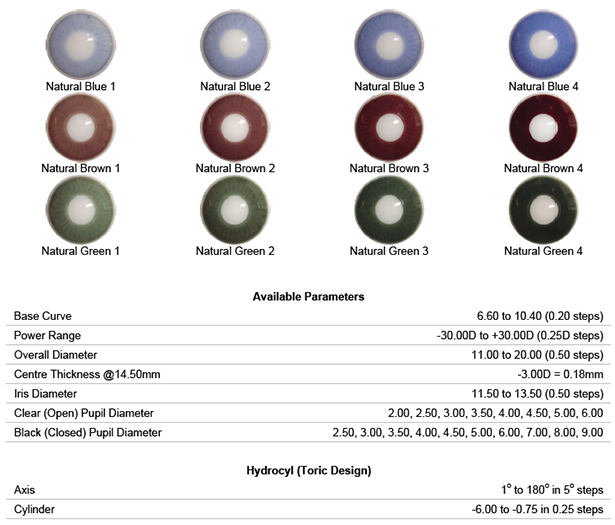 For new patients we can supply up to 2 clear fitting lenses before ordering the Nissel natural of your patients choice, eliminating the need for an exchange facility. Trial sets are available in 8.80 14.50 and 8.60 14.50.
Please contact us directly for more details about the Nissel Natural Contact Lenses.
Note: The colors on your monitor may not fully represent actual colors due to technological limitations.